. . . best of all he loved the fall. . .
Ernest Hemingway held an abiding affection for central Idaho from his first visit to Sun Valley in 1939 until his death in his final home along the Big Wood River in 1961. The Community Library has a robust collection of artifacts and materials from Hemingway's time in Idaho, and the Library is the custodian of his final home.
Explore Hemingway in Idaho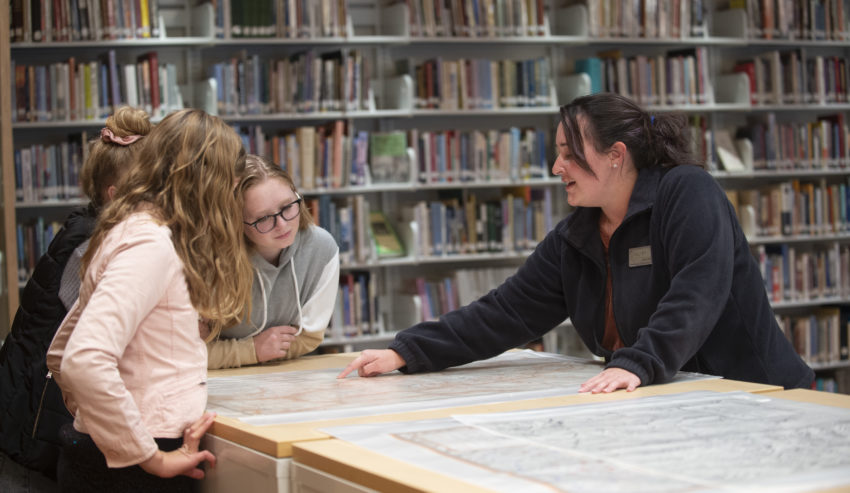 Collections and Preservation
The Library holds a growing collection of Hemingway photographs, books, correspondence, ephemera, and more, and special collections from the David Meeker Collection, the Gray Family Collection, the Michael Reynolds Papers, and the house that was Hemingway's final home.
Many of these items are held in the Regional History Archive and are exhibited on a rotating basis at the Library and the Museum. Items also are available for research requests.
Best of all he loved the fall. . . . with the tawny and grey, the leaves yellow on the cottonwoods, leaves floating on the trout streams and above the hills the high blue windless skies.
– Ernest Hemingway's eulogy for Idaho friend Gene Van Guilder
October 1939, Sun Valley
Programs
Each September, the Library presents the annual Hemingway Seminar, a multi-day program to delve into Hemingway's Life and work. Learn more
The Library presents the annual Hemingway Distinguished Lecture each July, featuring the finest contemporary writers. Learn more
In 2019, the Library launched a Writer-in-Residence Program at the private Hemingway House to support ongoing creative work. Learn more