Wood River Museum of History and Culture
580 Fourth Street East, Suite 130, Ketchum, Idaho 83340
Entry to the Museum is FREE.
Open: Tuesday-Saturday, 10:00 a.m. – 6:00 p.m.
208-726-8118 | Email us here.
How in the World Did You Get to Sun Valley?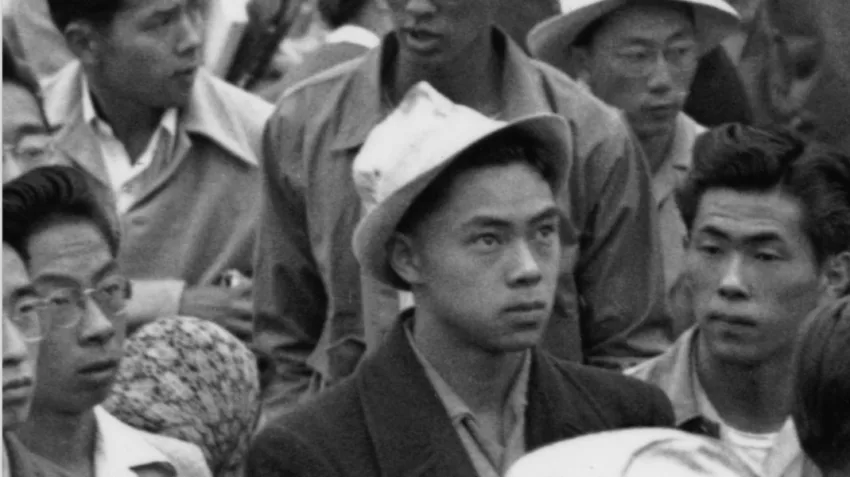 Jeanne Rodger Lane Moritz: 1945 – Moved to Sun Valley from Chicago
Albert Griffith: 1879 – arrived in Ketchum from the Montana Territory
Gretchen Kunigk Fraser: 1938 – came to Sun Valley from Tacoma, Washington
Hap Miller: 1936 – arrived from St. Paul, Minnesota
Helen Murdoch Fassett: 1938 – came from New York City
Sonya Klopfer Dunfield: 1974 – arrived from New Jersey
Wah Kee Lea: 1880s – arrived most likely from San Francisco
Mitsuru Takahashi: 1942 – arrived at Minidoka from Seattle
Rosemary Serva: 2016 – arrived from Huancayo, Peru
Charles Proctor: 1936 – arrived from Boston
Juan Salamanca: 1994 – arrived from Zacatecas, Mexico
---
All New Exhibits and Galleries
---
All the exhibits at the Wood River Museum include interactive elements, where visitors are encouraged to write, type, talk, and remember – because we all are part of history! For example, in the Hemingway exhibit, individuals can sit at a typewriter like the one that Hemingway used and try typing their own true sentences. The Museum also includes a small gift shop with unique gifts that relate to the exhibits and regional history.
Shoshone-Bannock Homelands
The Tribal Room honors the history and present-day of the Shoshone and Bannock Tribes, which have inhabited the lands of Central Idaho since time immemorial.
How in the World
Did You Get to Sun Valley?
This exhibit explores the many reasons and ways that people have come to this hard-to-reach area over time. It is not easy to find Sun Valley and Central Idaho in general, here in the high desert mountains of the American West, but a wide range of people have done so. Luggage tags are provided for visitors to share their unique story of how in the world they got to Sun Valley.
A Writer in New Country:
Hemingway in 1939
This exhibit examines who Hemingway was when he arrived in 1939: a writer at his peak, a globetrotter drawn to remote places, a rugged outdoor enthusiast, and a man with complicated personal relationships. Visitors can type their own "One True Sentence" on a vintage typewriter just like Ernest Hemingway used!
Cabinet of Wonders
The Cabinet of Wonders invites visitors to discover history by opening the doors and drawers of a fanciful cabinet that holds a great variety of regional history artifacts – including an antique phonograph (c. 1900) accompanied with an Irving Berlin tune (shown above), a working telegraph key, vintage skis, historical documents, sheep shears, and much more.
Portrait of a Mountain
Over the past 150 years, the greater Ketchum and Sun Valley area has taken shape around, and been shaped by, the iconic Bald Mountain. This exhibit looks deeply at the mountain that defines the local landscape and affects life and imaginations here in so many ways. An authentic chair from one of Baldy's first chairlifts provides photo ops for visitors to memorialize their trip to the Museum … and to the iconic mountain.
---
Community Library Foyer Exhibit
Museum Reads
July – December 2023
The new exhibits at the Wood River Museum of History and Culture are illuminated in collections of books curated by our librarians. Topics include Sun Valley history, Bald Mountain, Native American tribes, Ernest Hemingway, and geology of the Wood River Valley. Check out a book/s and pick up a free bookmark and recommended reading list.
---
Past Exhibits
---
A Note from the Executive Director
The richness and resilience of a community depends on its capacity to tend and tell its many stories. That is the goal of The Community Library, and that is the goal of the Wood River Museum of History and Culture. Ten years ago, the Library became the custodian of the Ketchum and Sun Valley Ski and Heritage Museum, because it aligned with the work of the Library's Center for Regional History, and because the Library offered a solid foundation for ongoing historic preservation and exhibition. Now the Library is amplifying that work, presenting the Museum in a new location with new infrastructure and a new name. The message is: History matters here; it is nuanced and ongoing; and we all are part of it.
~ Jenny Emery Davidson